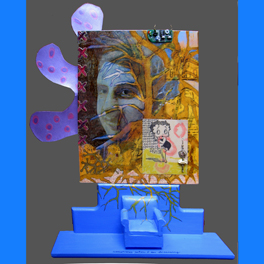 Retablos
Retablos have along history in Spanish speaking cultures. They are small personal altars of worship. Here is a link for those who need some background information on retablos.
I appropriated the concept in 2003 to use for presenting ideas of things that seem insignificant, yet that are important in life.
I value the small scale of the presentation and the intimacy needed to experience them.